Did you know that one of the most important digital marketing assets for your business is FREE (free!)?
Creating a Business Profile on Google helps your business show up when customers search for your business or products or services like yours on Google Search and Maps.
Because I see this necessary resource so often overlooked, today I'm sharing five reasons why you need a Google My Business profile:
Reason #1: A Google My Business page is necessary for getting found locally
It's the new yellow pages! Google business accounts have strong local Search Engine Optimization, so the information you share will rank above other sites.
Even if all of your sales happen in person, you will reach new customers with a Google My Business Page by appearing on relevant local searches throughout all Google apps and provide potential customers with a complete profile of your awesomeness.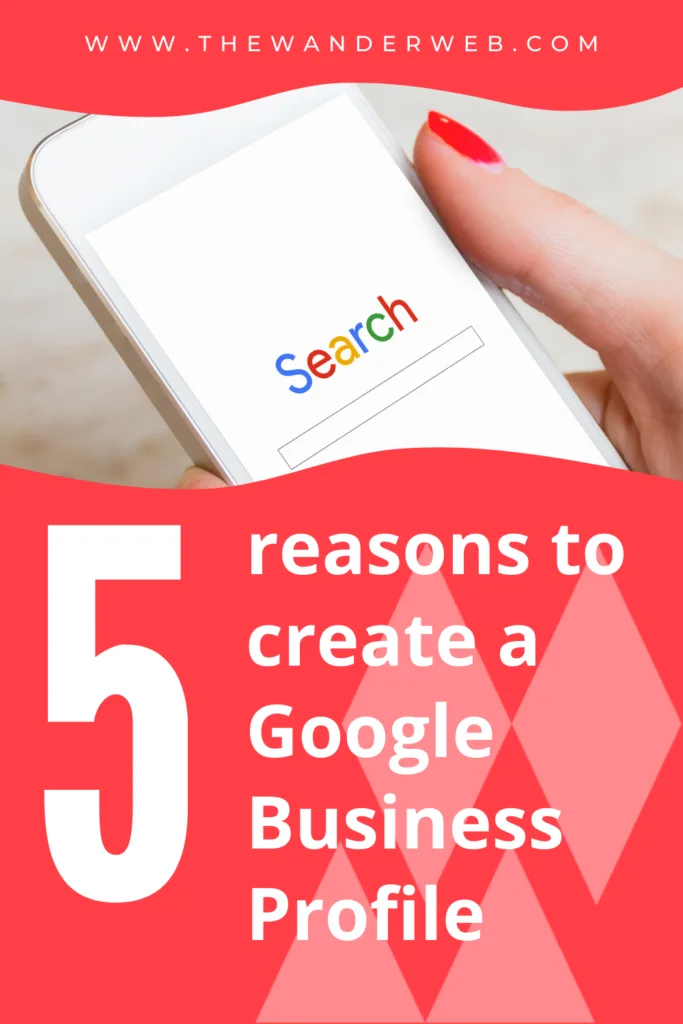 👆 PIN IT
Reason #2: You'll increase your web and foot traffic with a Google My Business page
Whether you're looking for in-person or online traffic, Google is the ultimate search referrer. A Google Business account ensures that when someone looks your company up on Google Search and Google Maps, they find it. Once they do, your listing shows searches where and how to visit your shop.
Reason #3: Google Business reviews build trust
Did you know that 88% of consumers trust online reviews as much as personal recommendations? Trust is a crucial factor when it comes to making purchase decisions. The more confident a consumer feels, the more likely they are to buy. 
Check out our blog posts about getting awesome testimonials and building credibility for more information.
Reason #4: Your Google Business page tells people what's up
Your Google Business listing includes contact information, business hours, and other essential details such as expanded services, temporary closure, or fully reopened (a handy feature during emergencies like COVID-19).
Reason #5: It's super easy!
Creating your Google Business Page takes less than 30 minutes. All that is required is the business name, location, and category. Once confirmed on Google's end, your Google Business Profile is open to consumers to leave reviews, add photos, ask questions, and even answer questions.
Already have one? Awesome job!
Take a few minutes to update your profile now!
Are you struggling with your Search Engine Optimization and online sales?
Convert those website visitors into customers with our 14 point Website Checklist ⬇​